J.Banks Group continues to invest in the latest precision machining technology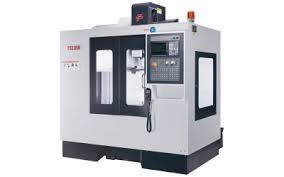 To accommodate the strengthening demand for our precision milled components, the J.Banks Group continues with its investment in both capital equipment and technical personnel.
Our modern and comprehensive machining facilities have been further enhanced with the recent commissioning of a new Feeler single pallet vertical machining centre.
Operating alongside the group's already impressive line-up of other Feeler and VMC machines, this latest acquisition is designed to ensure that we continue to provide and exceed the necessary capacity to our busy precision milling machine division.
In order to keep pace with demand and to further expand our range of technical services provided by the group's team of highly skilled and experienced engineers, a new technician has been appointed to ensure that we maintain our prized reputation for delivering the highest level of design, development and technical expertise.