Frameguard – Safety Window and Door Restraint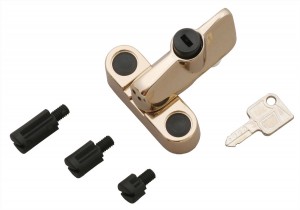 Many windows and doors will benefit from the added protection and improved security offered by Frame-Guard. Simple surface fixing and variable height adjustment for rebated profiles, ensures that Frame-Guard is the ideal security upgrade for timber, aluminium and PVCu applications.
The unique auto latching and dedicated key deadlocking action of Frame-Guard, affords total peace of mind by providing a positive deterrent to any attempted forced entry. Frame-Guard is available in powder coated White or Brown finish, or Gold Albrafin plated. It is recommended that for aluminium and PVCu applications a cavity fixing kit with M5 machine screws be used. Kits are available to order.
Strong diecast construction
Push button release
Auto latching and key deadlocking
Variable height adjustment
Suitable for PVCu, Aluminium and Timber
Easy surface mounted fixing
Gives enhanced security on windows and doors
Available in White, Gold or Brown as standard
Available locking on non locking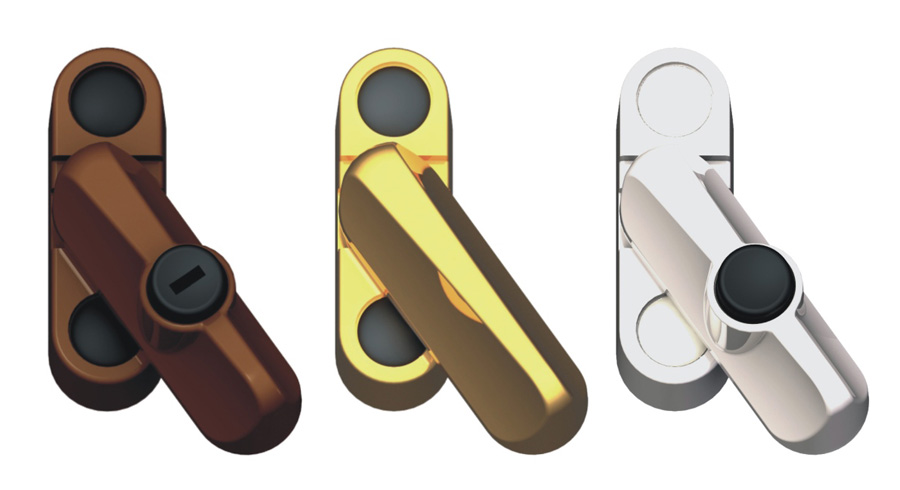 | Colour | Locking | Non-Locking | Non-Latching |
| --- | --- | --- | --- |
| Gold | JBC370/G1 | JBC370/NL/G1 | JBC371/G1 |
| Gold with fixing kit | JBC370/G1/SK | JBC370/NL/G1/SK | JBC371/G1/SK |
| White | JBC370/W1 | JBC370/NL/W1 | JBC371/W1 |
| White with fixing kit | JBC370/W1/SK | JBC370/NL/W1/SK | JBC371/W1/SK |
| Brown | JBC370/B1 | JBC370/NL/BR | JBC371/BR |
| Brown with fixing kit | JBC370/B1/SK | JBC370/NL/BR/SK | JBC371/BR/SK |