Plastic Injection Moulding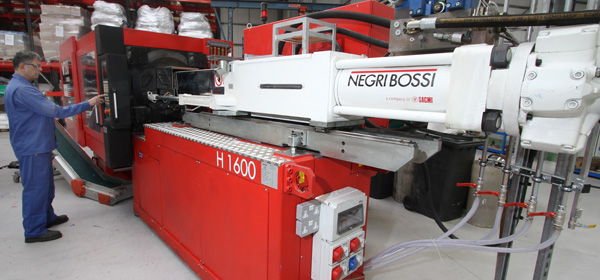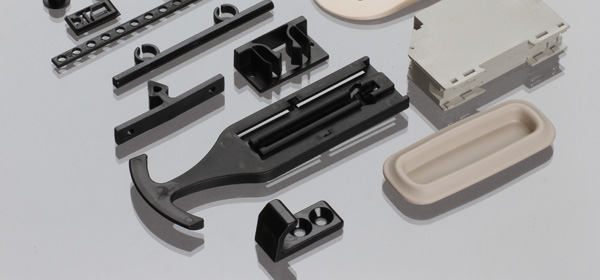 The Plastic Injection Moulding division of J.Banks has a well-established reputation for supplying high quality plastic injection mouldings across a wide range of industries, spanning Construction, Electronics, Decorative, Hardware, Automotive, Catering and Engineering Products. The company's ethos is based on a close working relationship with all of its customers, from design concept through to delivery. J. Banks experience and technical skills are readily available, ensuring that every aspect of the project is fully supported at every stage, using the latest CAD/CAM technology together with Rapid Prototyping facilities.
J.Banks operate a policy of continuous investment in modern state of the art plant and equipment, with current machine capacity ranging from 22 tonnes up to 220 tonnes. The commitment to new technology ensures that the very latest material and moulding techniques are systematically incorporated into the company's production processes, ensuring that J.Banks consistently delivers an unrivalled package of expertise and service, specifically designed to provide complete customer satisfaction.
In order to cater for specific customer requirements, the company is geared to offer total flexibility, from the production of small batch quantities, through to high volume scheduled output. The comprehensive range of machinery includes:
Computer Aided Design service
Rapid Prototyping
Competitive tooling
Mould flow Analysis Software
Small batch and low cost tooling options
High efficiency, precision injection moulding
Machine capacities from 22 tonne to 220 tonne
Assured delivery to customer schedules
Plant List
| Machine type | Locking Force (Tonnes) | Shot Weight (Polystyrene) | Dim. Between Tie Bars |
| --- | --- | --- | --- |
| BOY 22D | 22 | 32gm | 254 x 254 |
| BOY 22D | 22 | 32gm | 254 x 254 |
| BOY 22D | 22 | 32gm | 254 x 254 |
| BOY 50 T2 | 50 | 121gm | 335 x 305 |
| BOY 50 T2 | 50 | 121gm | 335 x 305 |
| BOY 55T | 55 | 92gm | 360 x 335 |
| BOY 90M | 90 | 252gm | 430 x 360 |
| BOY 90M | 90 | 252gm | 430 x 360 |
| BOY 90M | 90 | 252gm | 430 x 360 |
| Negri Bossi VC160 | 160 | 330gm | 510 x 450 |
| Negri Bossi NB210 | 210 | 780gm | 500 x 500 |
| Negri Bossi NB220 | 220 | 800gm | 570 x 570 |